WORKING GIRLS, MOTHERS, WOMEN
In contrast to middle-class and club women, immigrant and emigrant girls and women who came to Chicago worked in the economy, often long hours in factories, shops, stores, and at homework. Cheaper to employ than men, they commonly worked at unskilled jobs, toiled anonymously, and lacked many options. In family businesses they became a de-facto resource of unpaid labor. Unions also shunned women.
As Theodore Dreiser explained when Sister Carrie left rural Wisconsin in 1904 to stay with her sister on Van Buren St., the girls were coming to Chicago by the thousands for opportunities to support themselves. Chicago was a promising land where the girls presumed they would be immeasurably better off than remaining in the bleak economies and stultifying small towns where they came from.
From the impoverished and politically oppressed small towns of Eastern Europe, as both Elias Tobenkin (1909) and Viola Paradise (1913) related, families sent their daughters to work in Chicago.  With luck they would land a husband. "Greeny" girls–as the unskilled were called–experienced abuses, exploitation, and discriminatory exclusions in Chicago labor markets. Still they came in numbers, in significant cases demonstrating resourcefulness at boosting their standard of living and defying traditional family norms for arranged marriages and subordinate obedience.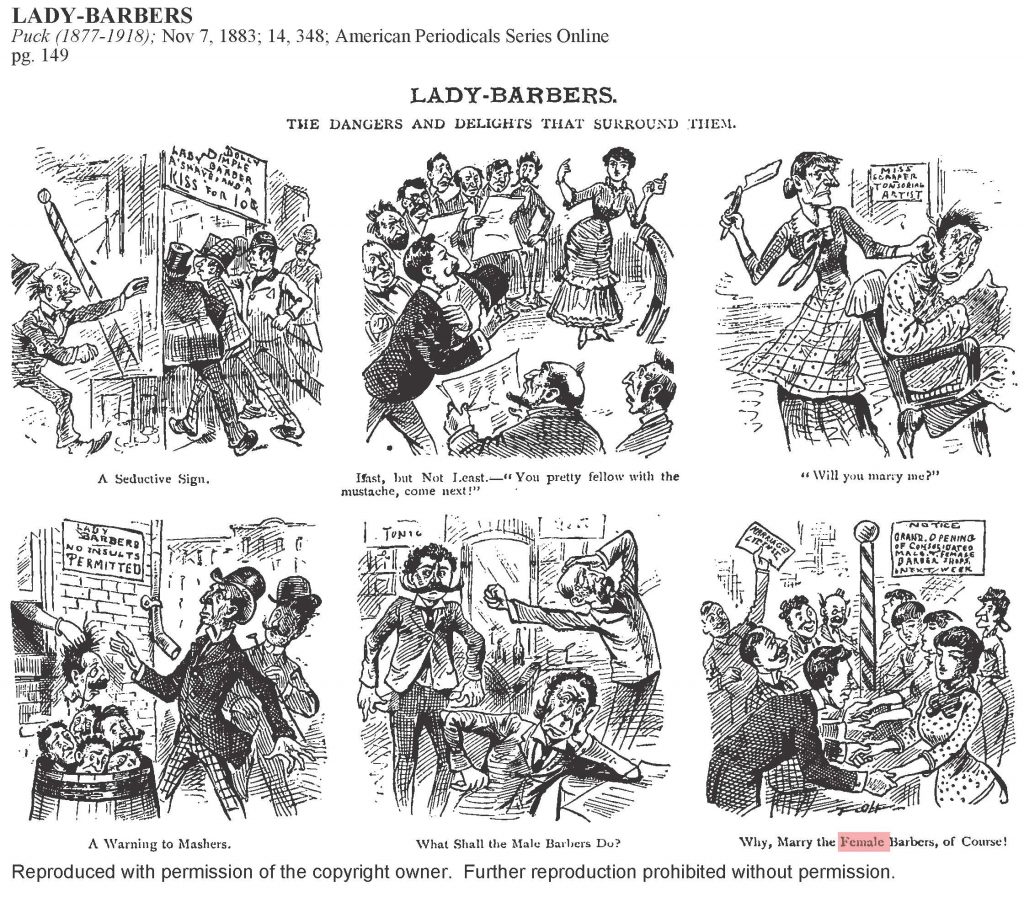 Among reformers, such as Jane Addams and Louise DeKoven Bowen, working girls were a subject of intense interest charged with pervasive anxiety. Especially for "bad" girls, reformers blamed the failure of the working immigrant mother and boarding houses single girls where the supervising presence and surveillance of a housekeeper mother were absent.  In immigrant families older siblings were involuntarily recruited as the day-time caretakers for younger brothers and sisters,
Boys were a problem, but as Ben Lindsay of the Juvenile Court said, the consequences for the "troubled girl" were worse by twenty times. Jane Addams concurred in vivid terms having observed first-hand "adolescent" girls in the city.
In The Spirit of Youth and the City Streets (1909) Addams dramatized at length the perils facing thousands of girls going to and from "uninteresting jobs" every day in low-wage trades. The girls compensated by developing "overstimulated senses" for the adventure of fashionable hats, dress-wear, and "ruby lips." In a neighborhood with cheap theaters and dance halls Addams drew attention to the cases fatally "gone wrong" by "flings" with a "recreant lover."
With the advent of the portable street detective camera pioneered by Lewis W. Hine's  photographic investigation of industries, trades, sweatshops and homes, unprecedented images of the diversity of labors performed by girls and women visibly emerged from the shadow lands of hidden female toil.   bjb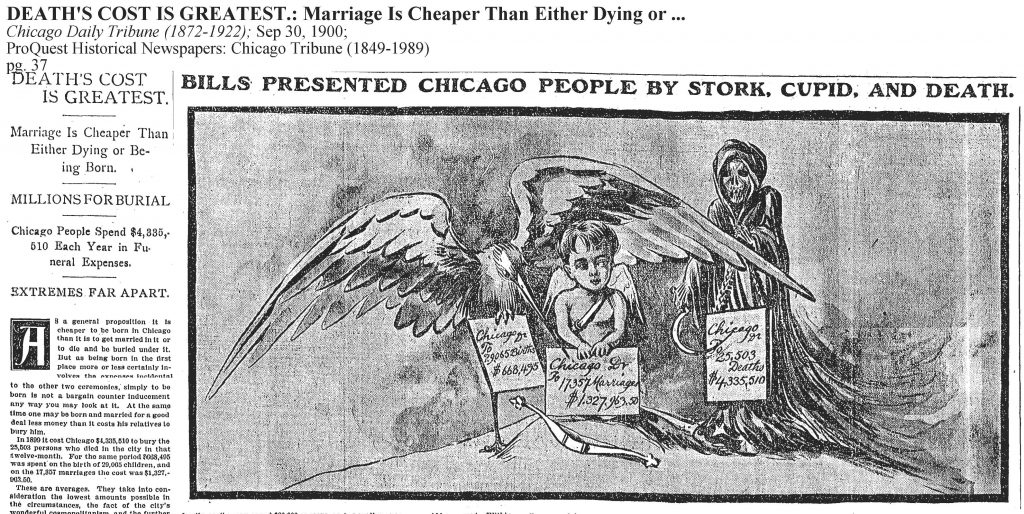 INTRODUCTION
PHOTO GALLERY
WORKING GIRLS IN CHICAGO (1909-1913)
See "Cheap" Economy: Strike, Walkout, Wage and Labor Action
See Ghetto Living West Side: Elias Tobenkin, Reporter, Journalist, Editorial Writer
SHOP GIRLS IN CHICAGO (1891-1912)
WORKING WOMEN AND MOTHERS IN CHICAGO (1896-1909)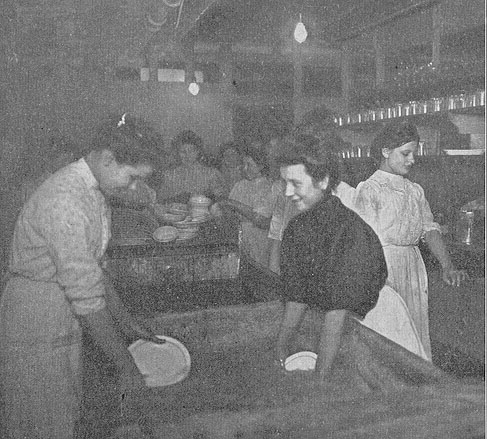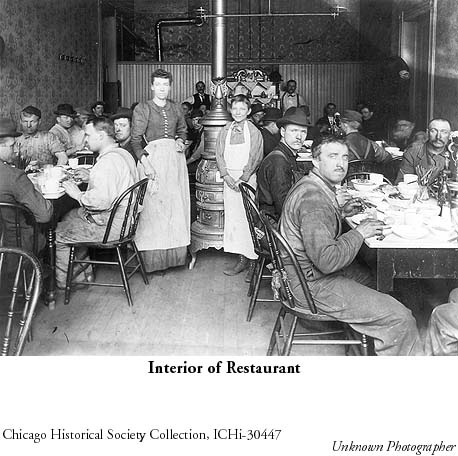 JANE ADDAMS ON WORKING WOMEN, WHY GIRLS GO WRONG (1904-1914)
Among reformers, such as Jane Addams and Louise DeKoven Bowen, working girls were a subject of intense interest charged with pervasive anxiety. Especially for "bad" girls, reformers blamed the failure of the working immigrant mother and boarding houses single girls where the supervising presence and surveillance of a housekeeper mother were absent.  In immigrant families older siblings were involuntarily recruited as the day-time caretakers for younger brothers and sisters.  The Hull-House remedy: "Mother Belongs at Home; Otherwise the Morals of the Family will Suffer."
"Never before in civilization have such numbers of young girls been suddenly released from the protection of the home and permitted to walk unattended upon city streets and to work under alien roofs; for the first time they are being prized more for their labor power than for their innocence, their tender beauty, their ephemeral gaiety."   bjb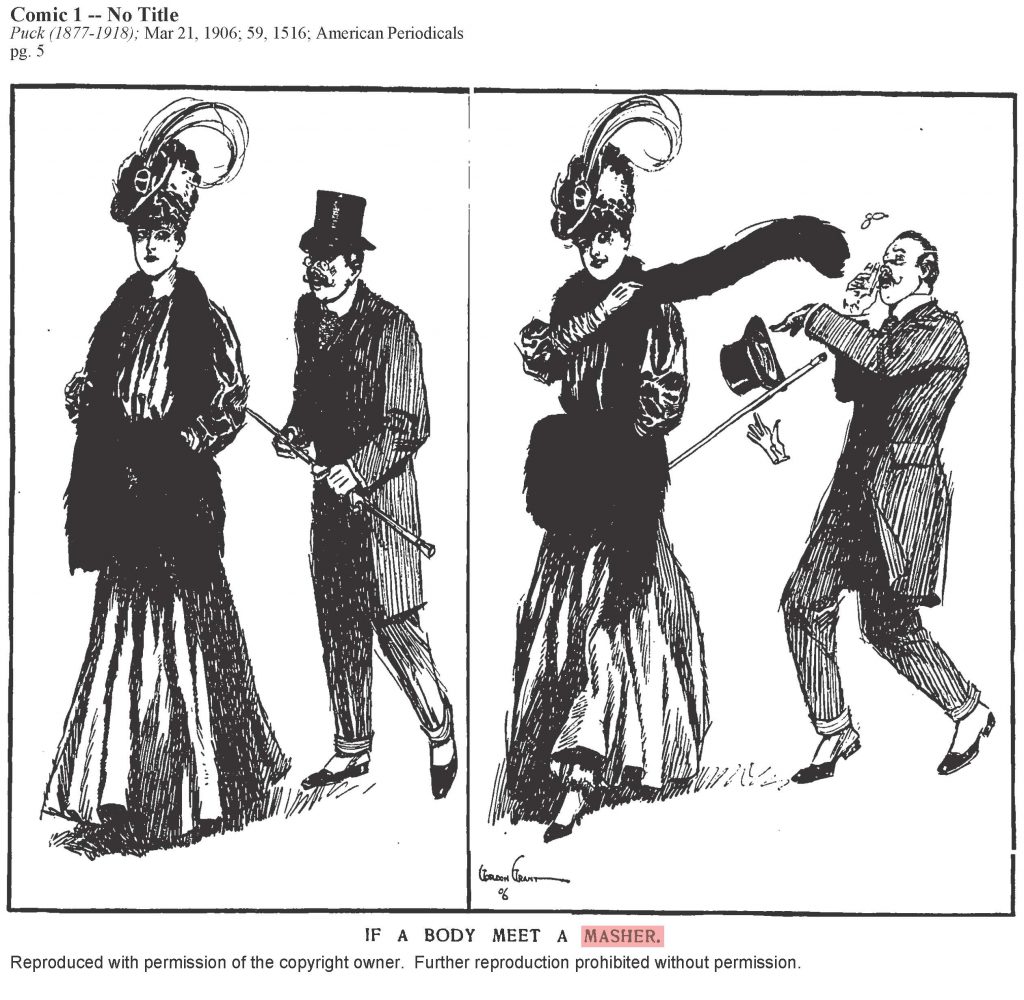 WORKING GIRLS AND WORKING WOMEN, PHOTO BY HINE (1908-1913)
WOMEN IN THE TRADES, PHOTO BY HINE