WEST SIDE HABITAT URBAN WRITERS
CHICAGO LITERARY CAPITAL OF THE UNITED STATES
In 1920 H.L. Mencken, a leading critic and satirist of American letters and language, aggressively identified Chicago as the "Literary Capital of the World." Not New York where bourgeois writers were "inmates in a publisher's bordello," nor Philadelphia "an intellectual slum …. too stupid to be interested," nor San Francisco "where Methodists, Baptists, and other such vermin of God now dominate," nor Washington, St. Louis, New Orleans, Baltimore "simply flabby and degraded villages." Only in industrial Chicago–oafish, an upstart and bounder, the "gargantuan abattoir by Lake Michigan"–was there genuine interest in the fresh idiom of real lives on urban streets and roads.
Traveled by Theodore Dreiser, Sherwood Anderson, George Ade, Carl Sandburg, Henry Hutchins, the streets on the West Side in the early years of the twentieth century were central players in the Chicago writers' "renaissance."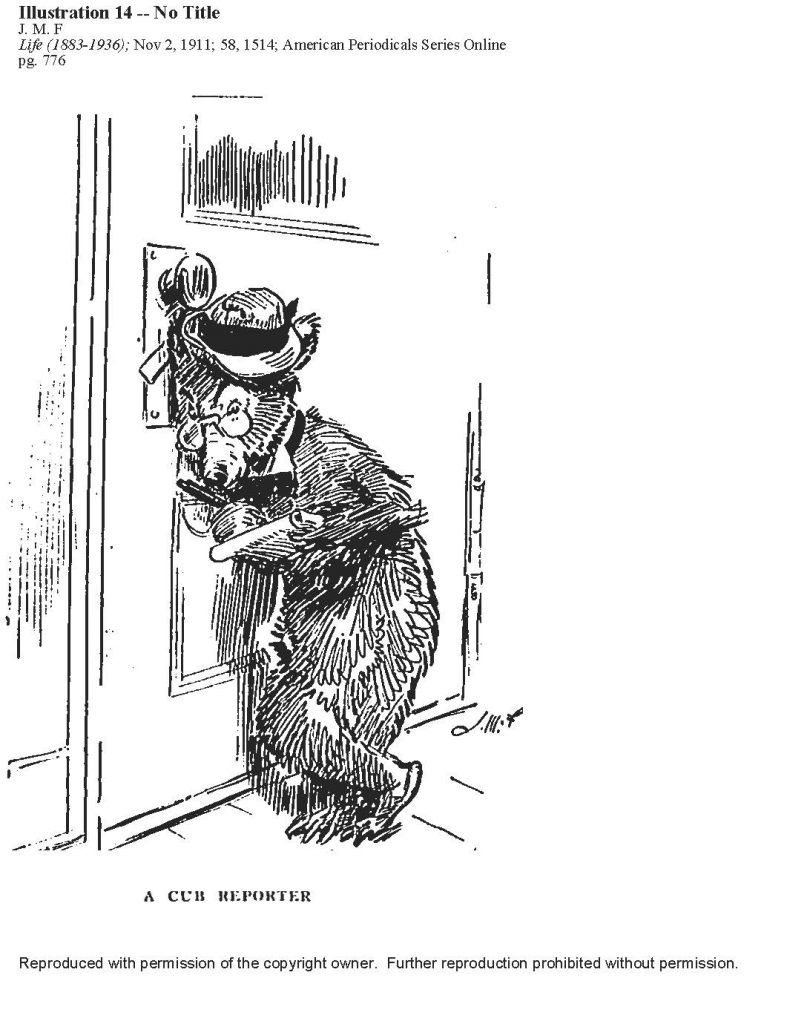 The Chicago difference was marked in profound ways from the conventions of "character," for instance, in the popular Horatio Alger novels. For middle-class Victorians, "character" in the foreground was retrospective–the stamp of "character is fate" or destiny. Background and stage props changed–rural or urban, family farm or business office–but the indelible plot of character and course of life events were preset for interactions among the major players on the stage.
This changed on Chicago's West Side. The new industrial city itself was now the major player–the driver–in the twists and turns of modern events, not mere backstage scenery for predictable and interminable morality plays. The commonplaces embodied in ordinary things and the material struggles of daily life came of age in Chicago realism. Prospective "careers" –future oriented, involving degrees of risk–were now actively front and center in city lives, not background scenery. However fleeting, human encounters and the stories they generated, were asymmetric, multi-dimensional, and non-linear in the foreground of the Midwestern urban experience. Strangely and often unpredictably people careering on the streets intersected at a moment in time and then parted, perhaps never to encounter again, in the courses of the urban experience.
Sherwood Anderson, for instance, spoke to a truth of his career that began in a West Side Chicago tenement. Winesburg Ohio (1919) detailing the grotesqueries of trapped lives in small-town America–the dark side of the hinterland in the industrial age–became his recognized literary masterpiece. However, Anderson took occasion to reveal the sources of his original inspiration: "These stories of the Winesburg book were really written in a Chicago tenement, not in a village, and the truth is that I got the substance of every character in the book not from an Ohio village but from other people living around me in the Chicago tenement. I simply transferred them to a small town and gave them small town surroundings."   bjb
SHERWOOD ANDERSON
Born in Ohio in 1876, Anderson briefly attended public school while working at numerous odd jobs.  After the death of his mother he moved to Chicago in 1895 "to make his fortune."
He lived on the West Side, first as a boarder on Washington Boulevard, then in a tenement with his sister and younger brothers. He attended night school sporadically at Lewis Institute. Anderson departed but returned to Chicago many times before publishing his first book and small-town masterpiece of the grotesque, Winesburg Ohio (1919).
Location, place, and the unvarnished depth and detail of realistic experience as urban life became more intense and ugly were at the core of Anderson's element. On the market women in Chicago: "Their shrewd open-weather eyes missed nothing. The street was their native element: they seemed to hold it together with the hands, mouths, fists, and knees, and they stood up in it behind their stands all day." On street life: "Our life every day was fought out on the pavement and in the gutter, up against the walls of the houses and the glass fronts of the drugstore and grocery."   bjb
Anderson's Notebook
THEODORE DREISER
Theodore Dreiser, born in 1871 in Terra Haute Indiana, was the twelfth of thirteen children in an impoverished German-speaking, Catholic family. Both poor and emotionally unstable, the family moved from town to town seeking employment. Theodore never finished high school, and at age 16 with bleak prospects before him in the Indiana hinterland, he moved to Chicago thinking he could pick up any sort of work on West Side streets.
An intensely observant, smart, and ambitious youth without support, he quickly began hustling for work by crisscrossing local streets at all hours. He bused and washed dishes in a Greek restaurant on Halsted. He drove, delivered, and collected on a laundry wagon. He peddled the streets as a glorified salesman while chasing a higher salary and percentage of new business by hawking factory goods to housewives sold on time.
"People cursed or raved or snarled," Dreiser observed on the streets, "but they were never heavy or old or asleep." On West Side streets where he did a brisk business he encountered all social types from rich to poor, including the great diversity of nationalities and races. The streets brimmed with people actively on the make with outrageous lives.  Simultaneously they were confined to the daily misery of dense slum physical conditions. Both "picturesque and terrible" Dreiser's nuanced words cut through surface impressions, and were embodied in his masterpiece first novel, Sister Carrie (1900), the story of a working girl who comes to Chicago from Wisconsin deliberating on the necessary but amoral means of getting ahead.   bjb
PETER FINLEY DUNNE
Born and educated in Chicago, Dunne the journalist created the fictional Mr. Dooley (1892), a garrulous brogue-speaking inner-city Irish bar keeper and rogue expounding on all the timely urban issues of the day from beef trusts to baseball. Everything and everyone were  fair game: immigration, assimilation, the politics of boodle, labor demands, police and firemen, parish life, recreation, marriage, the changing role of women. The spontaneity, timeliness, and informality of the Mr. Dooley pieces spoke to the newspaper readers' fancy for learning by amusement.   bjb
HUTCHINS HAPGOOD
Hutchins Hapgood was born in Chicago, and grew up in Alton Ilinois where his father owned a successful farm implement company. Commensurate with his social class, he received an elite Eastern and European education before dedicating his talents to investigative journalism for the general newspaper and magazine reading public. He defined his mission as taking seriously the real lives of bohemians and new immigrants identified with the lower classes who had no security, those striving to build an existence of intimacy beyond the pale of the censoring moralist middle classes.
As an investigator he developed a method called "assisted biography" in which he presented vivid portraits of an ethnographic nature. His biographic tableau of the culturally enriched social types inside the New York City ghetto refuted outsider impressions of the ghetto as a hopeless slum desperately in need of intervention.
The urban lives he recreated lived from the inside outward. Within left-wing groups in Chicago he portrayed the radical spirit of the emerging labor movement, and the centrality of an anarchist woman.
His contacts were widespread among progressive reformers in New York and Chicago. The autobiography of a habitual thief was based on multiple interviews together with the assortment of off-color characters inhabiting inner city streets.   bjb
CARL SANDBURG
Carl Sandburg was one of seven children born to hardworking Swedish immigrant parents in Galesburg Ilinois. They did not encourage the education of their children, and Carl went to work at age 13 to support the family income. He drove a milk wagon, worked in a barber shop, became an apprentice tinsmith. He hoboed riding the roads through the Midwestern states, enlisted in the Spanish-American War, and eventually found his way to a local college in pursuit of his literary interests.
He first visited Chicago at age eighteen, lived cheap on a dollar and a half for three days, stayed in a room on South State Street for two-bits a night, and ate at Pittsburgh Jo's on Van Buren near Clark Street, "breakfast a high stack of wheat pancakes with molasses and oleo and coffee … all for five cents."
The remembered detail of everyday lives of relentless toil, the endless interaction of slang and crude language, the absence of romance buried in the commonplace familiarity with blood and death–twisted out of the noisy distracting pedestrian prose into laconic and plain-speaking poetry–this became the source of Sandburg's memorable achievement.
Chicago Poems in 1916 first established Sandburg's standing as a major figure. He had moved to Chicago in 1912 from Milwaukee where he worked for the socialist mayor, and began sending his manuscripts to publishers. Sandburg's pithy word pictures of Chicago and its little people were woven out of  the asymmetric textures of the city's dissimilar fabrics.
The Jew fish crier from a pushcart on Maxwell Street "with a voice like a north wind blowing over corn stubble in January," terribly glad to be selling fish and that God made fish. The Junk Man who gives a welcoming Death to all those things like old clocks worn out and tired of living. Or the tired empty faces on the Halsted Street Car. Then boostering, sneering Chicago itself:
Hog Butcher for the World
Tool Maker, Stacker of Wheat
Player with Railroad and the Nation's Freight Handler
Stormy, Husky, Brawling,
City of the Big Shoulders:
They tell me your are wicked and I believe them ….
And they tell me you are crooked and I answer: yes ….
And they tell me you are brutal ….
Come and show me another city … so proud to be alive and coarse and strong and cunning.
In later years Sandburg said, "Here is the difference between Dante, Milton, and me. They wrote about hell and never saw the place. I wrote about Chicago after looking the town over for years and years."   bjb