NICKEL DUMPS, NICKELODEON, CHEAP THEATER
Charging 5c for admission in store fronts, the "nickelodeon" or "cheap theater" projected early short films in continuous performances. The patrons were working class folks and especially their children.  The theaters prospered in less advantaged areas of the city between 1905 and 1915 with customers looking for pleasure, amusement, and relief from the daily grind of shop floors, tenement apartments, and matronly surveillance with moralistic lectures about clean living.
The cheap theater on main streets became irresistible to those desiring to experience life in a medium unlike any they had ever known. The open-seating chairs or benches were made of hard wood.  The ventilation was poor in the converted storefronts packing in 200 persons or less in close places. With a screen hanging on the back wall, and a piano on the side or below the screen, the flicking and jerking motion picture grabbed the spectator's attention. Here was an innovative form of excitement driven by the fast beat of a piano or drums.
"Civilized" reformers deplored and condemned the nickel dumps and cheap theaters for lacking the human sensibilities, dramatic depth, and character development of live theater. The new projector was a mere machine accelerating run-away action. Reformers targeted the theaters for corrupting youth by glorifying comic antics, frenetic chases, and criminal exploits.  Cheap theaters from the reformer's perspective were breeders of delinquency.
As a girl, Hilda Satt's account of her encounter with the first nickel show that sprung up on Halsted Street spoke to her novel excitement at the moment.
"My playmates were excited over this new innovation, and I secretly made up my mind to see one of these shows as soon as I could get together the money for the price of admission. I was determined not to ask my mother for the nickel, as I knew we could not squander five cents on a show …. My nickel show was my introduction to the theater. I recall that it was not considered 'nice' to go to this show. Some people, without knowing anything about it, labeled it as a sort of 'den of iniquity.' So without telling mother or anybody else, my best pal and I sort of sneaked into the show.
The place had been a small store. At one end was the screen … called a sheet. There were rickety folding chairs set up and an ancient piano was near the screen. Soon the lights were dimmed, and after some 'oohing and aahing' on the part of the audience … composed of noisy children, the piano began to play and objects began to move across the screen. Was it possible for a horse and wagon to move across a sheet? But here it was, before our very eyes. And then … a fire engine raced across.
I came home breathless and told mother what I had seen.  She looked at me dubiously …. She even put her hand to my forehead to see if I had a fever …. Perhaps I had had a bad dream from the night before …. My sister and I planned a conspiracy …. We steered [Mother] to Halsted Street and as we passed the nickel show we pushed her in. After that eventful episode, I think Mother would have believed anything we told her."   bjb
INTRODUCTION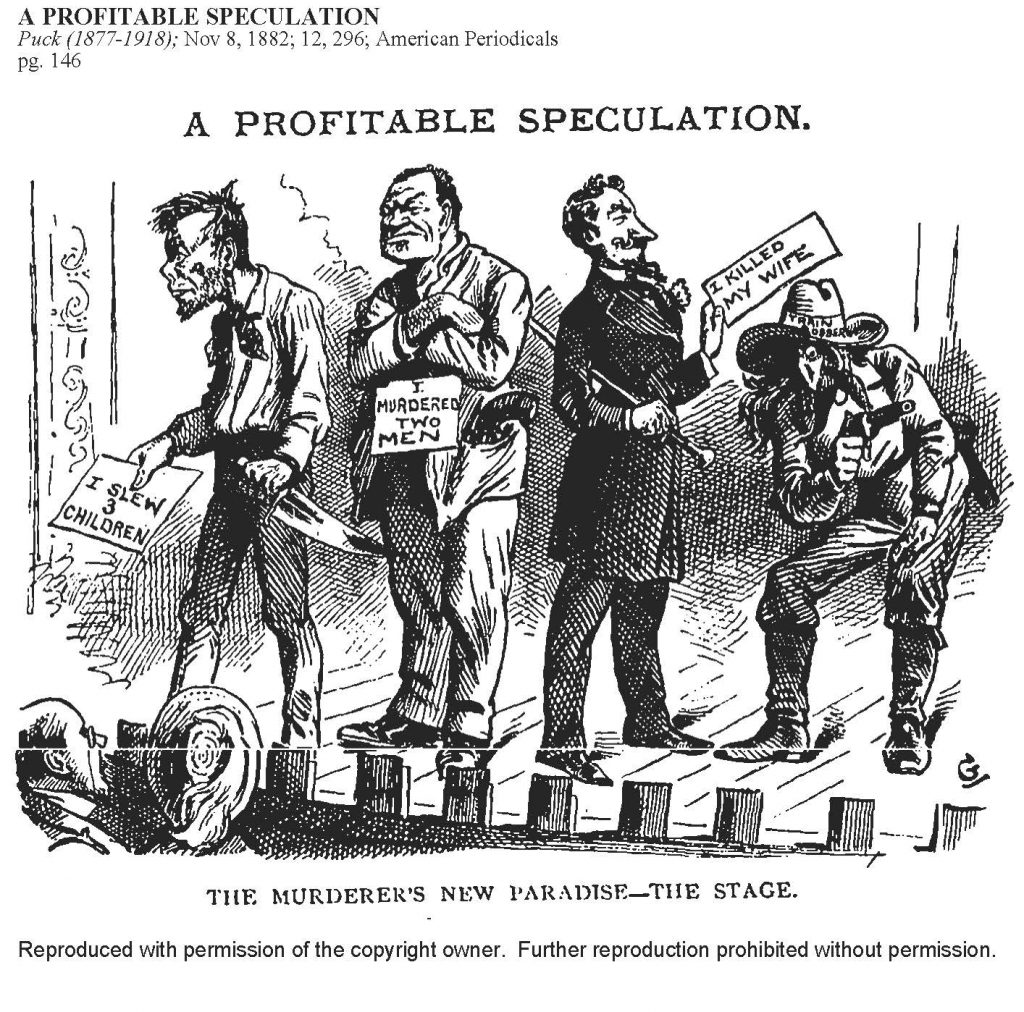 PICTURE SHOW AUDIENCES (1910-1911)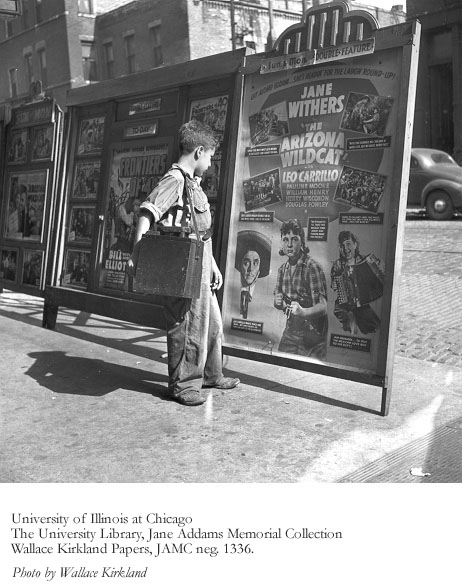 MORAL PERIL OF THE CHEAP SHOW, 5 CENT THEATER (1901-1909)
PICTURE SHOW SUBSTITUTE FOR THE SALOON (1909-1916)
REFORMER: THE HOUSE OF DREAMS (1909-1916)