AFRICAN AMERICAN: LAKE STREET
INTRODUCTION
PHOTO GALLERY
COLOR LINE: CHICAGO DEFENDER (1912-1914)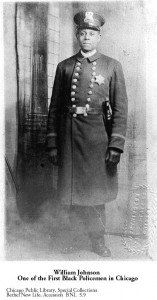 COLOR LINE: CHICAGO DAILY TRIBUNE (1901-1912)
RACE PREJUDICE: NEGRO IN CHICAGO (1862-1913)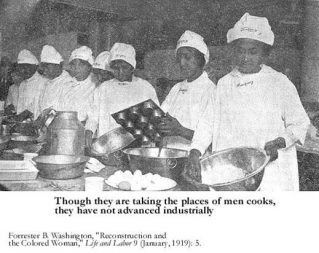 WEST-SIDE NEWS: CHICAGO DEFENDER (1915-1922)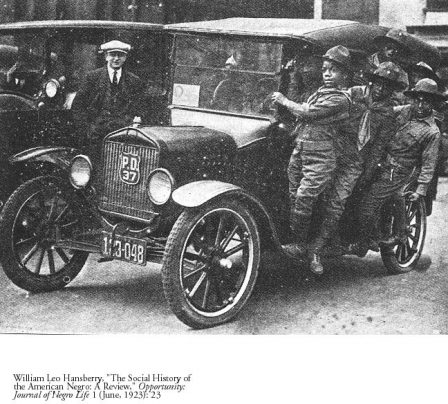 HARRIET RICE AT HULL-HOUSE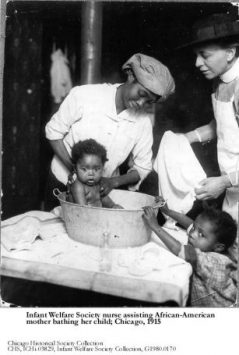 AFRICAN-AMERICAN SETTLEMENT HOUSE
JANE ADDAMS, HULL HOUSE, AND RACE-RELATIONS (1912-1931)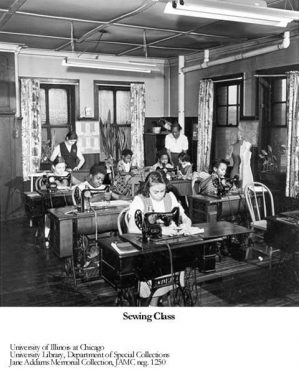 THE NEGRO IN CHICAGO (1896-1922)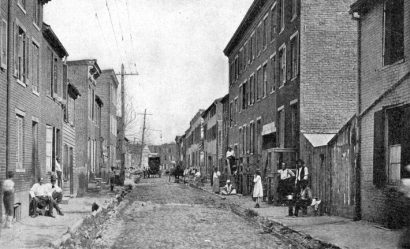 THE CHICAGO RACE RIOT (1919)
AFRICAN-AMERICAN MEDICAL TRAINING IN CHICAGO
POPULAR CARTOONS "COONS" AND "COLORED": "NO OFFENSE INTENDED" (1860-1904)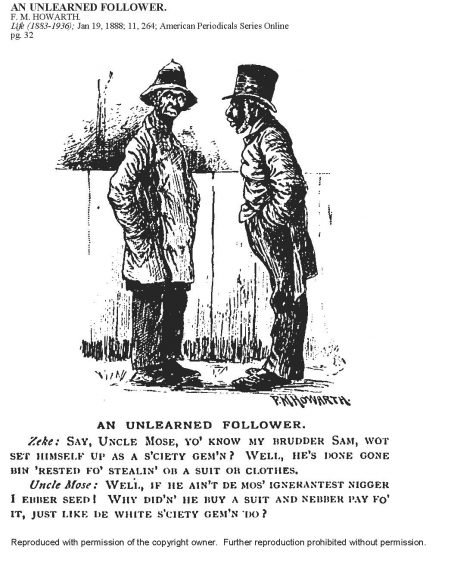 After the Civil War, cartooning stereotypes of African-American buffoons without the intelligence presumed to be  required for participation in U.S. citizenship became a graphic best seller. In the glowing colored prints of the Darktown series (1879-1890) a mythic village of emancipated Blacks engaged in self-defeating infantile antics.
Lithographer printers Currier and Ives sharply honed the tomfoolery of a frenetic throng of colored folk imbued by stupidity. One single print in the popular Darktown series of 75 images sold 73,000 copies, adorning parlor walls in white middle-class homes. In one frame, a call to the Darktown fire department sent out with great fanfare a clownish circus of volunteers entertaining themselves with frenetic gymnastics.
E.W. Kemble, a contributor and staff political cartoonist for major magazines in the later nineteenth century, first pictured a childish superstitious "Nigger Jim" in Mark Twain's Adventures of Huckleberry Finn (1884). Kemble went on to build a solid reputation for race drawings including the publication of A Coon Alphabet (1898) featuring the ludicrous slap-stick consequences of Black America's abysmal ignorance of basic knowledge for protection of life and limb.
Cartoonish images of  "Mammy" and "Aunt Jemima" (pancakes: "slave in a box") from the later-nineteenth century played more positive nurturing roles in commercial advertisements targeted at the kitchen and food-way consumption patterns of middle-class white families. The exploited images of maternal Black women were consistently obsequious and persistently demeaning.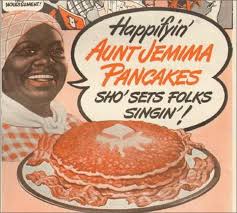 Among ethnic and nationality groups, only the caricaturing of "celestials" and  the "heathen Chinese" compared with African-Americans in irredeemable racial bias.   bjb