PROMISCUOUS AMUSEMENTS WEST SIDE STREETS
In the early twentieth century, "well ordered" was a phrase and concept used by middle-class Americans who centered their lives in the "home." Well-ordered and neatly furnished homes in good taste were a thing of beauty and clean living. Everything belonged or lived in an established place, including male and female genders, and everyone claimed an appropriate space.  Architects designed public spaces (foyers and parlors) and private rooms (bedrooms) to be insulated from each other by ample distances: entrance ways, center halls, ascending stairwells, and floor levels.
West Side streets, and the activities on them, were anything but "well ordered." Hordes of mixed peoples streamed along, physical bodies bumped each other, noisy verbal encounters were heard by all,  retailing establishments abutted amusement businesses and tenement apartments. To an aesthetic sensibility, the scene was ugly, lawless, and anarchic.
In contrast to the adult supervision by a mistress surveilling all beneath her gaze in the restrained middle-class home, casual, indiscriminate, and carnal life on the street appeared unrestrained and  "promiscuous." It defied the ingrained authority of  the norms of distancing and separation necessary for a "well-ordered democracy."
In street saloons, dance halls, baseball parks, popular music venues, cheap nickel theaters–censorship and adult surveillance could not prevail against the free-wheeling excitement, personal satisfaction, crowd camaraderie, and infectious fun associated with popular West Side amusements. Both older and younger generations of immigrants were actively ready to have a good time, and boast  about it.
Attempting to respond, Hull-House experimented with an innovative coffee shop, a non-alcoholic saloon, supervised dances, wholesome movies, and amateur athletic teams. But it could not seriously compete with the scale of the demand, especially by children and youth, for casual and unsupervised  "promiscuous" amusements.   See Hull-House "Oasis" in a Slum           bjb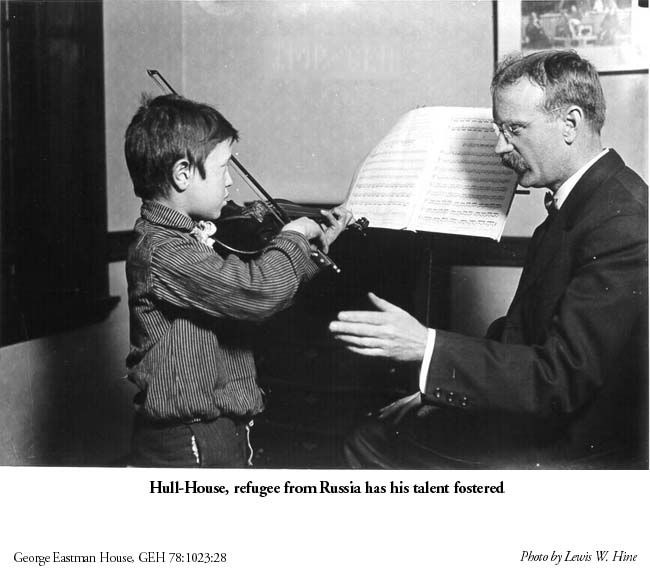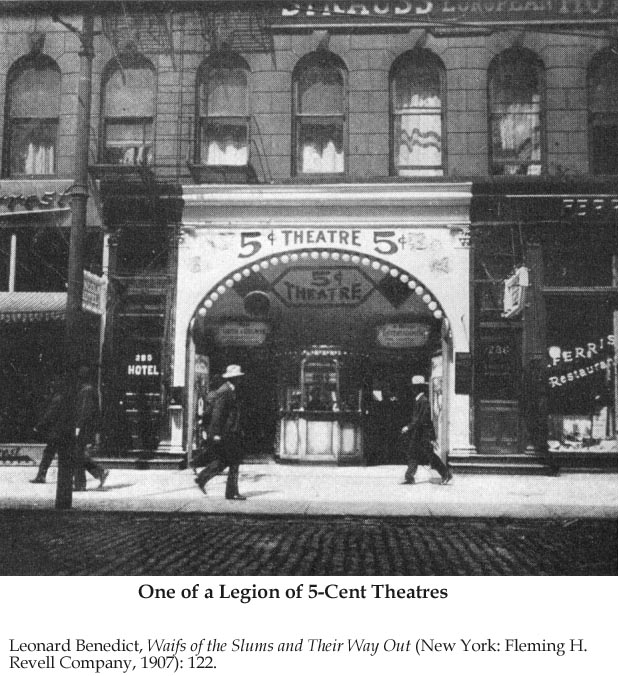 READING SUGGESTIONS